3D graphics engine
The Ripp3D™
Competitive Edge
Industry-leading highest
quality 3D graphics
State-of-the-art 3D physics engine for photo-realistic rendering
High efficiency processing
Chosen Best Graphics Technology at 2007 IGN year end awards
Supports BREW, Windows Mobile and iPhone platforms
Industry proven solution
Ripp3D™
3D Graphics Engine for Mobile Gaming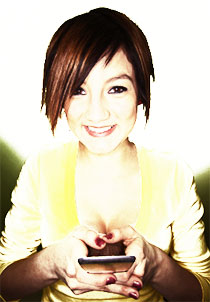 Create stunning 3D graphics for mobile games with QSound's award-winning Ripp3D graphics engine. Unequaled in the mobile gaming industry for efficient, photo-realistic 3D effects, the Ripp3D graphics engine will literally take your mobile games to new dimensions with richly detailed, superb texture work and unparalleled smooth frame rates.
Ripp3D is a fast and efficient standards-based 3D graphics solution available for mobile devices supporting Windows Mobile, BREW and iPhone platforms.
Ripp3D delivers accelerated 3D graphics for immersive user interfaces which not only simplify the user experience but allow users to feel like they are able to fully interact with their device. Unleash your creativity and develop visually stunning 3D games and UIs with QSound's Ripp3D, the industry-leading 3D graphics engine!
Ripp3D at a glance
• Current Platforms supported: BREW, Windows Mobile, iPhone
• Key markets: 3D gaming and 3D user interfaces for mobile devices
• Mature Solution: over 3 million games downloaded onto mobile devices use Ripp3D
• Quality: won Best Graphics Technology for Prey Mobile at the 2007 IGN year end awards
• Setting new standards for mobile graphics with the 2009 launch of the following iPhone titles:
- 3D Hunting: Trophy Whitetail, Championship 2009
- Prey Invasion
- Duke Nukem Mobile
• Key applications: mobile phones, PMPs, navigation, car entertainment systems, set top boxes, portable
gaming systems
The Ripp3D graphics engine is available for licensing in custom packages designed to meet your specific application needs. Our commitment is to deliver efficient and cost effective licensing and development processes to you as our partner.
To explore the possiblities for integrating the world's leading 3d graphics engine for mobile gaming into your product and for more information on how to license Ripp3D, please contact a QSound representative or email us at info@qsound.com.